NOVEMBER MEMO

Harvest Festival
On Thursday, November 8, 2018 DTPA will be having its 4th Annual Harvest Festival. This will be held on campus from 12:00 pm – 3 pm. Scholars and their families are encouraged to dress in WESTERN (NO COSTUMES). All DTPA families are encouraged to come out and attend this wonderful festival. Each class will have its own activity booth in addition to food and fun. Please contact your child's teacher to help donate and volunteer for this event in addition to attend and enjoy. It is mandatory that parents chaperone their own children on this day. School will be dismissed at 12:00 p.m. We look forward to seeing everyone there and having a great afternoon.
Let's Stay Healthy
As we enter the season of autumn I would like to remind everyone to keep healthy. Dress in layers, and remember to put your child's name on the tags of sweaters and jackets so that lost items may be returned. Eating well and drinking plenty of water is another way to ensure your body is ready to fight off extra germs. The lunchroom opens at 7:30am for breakfast each day for those that would like to eat breakfast at school.
Thank you for all that you do in supporting your child's education.
DTPA CHEER TEAM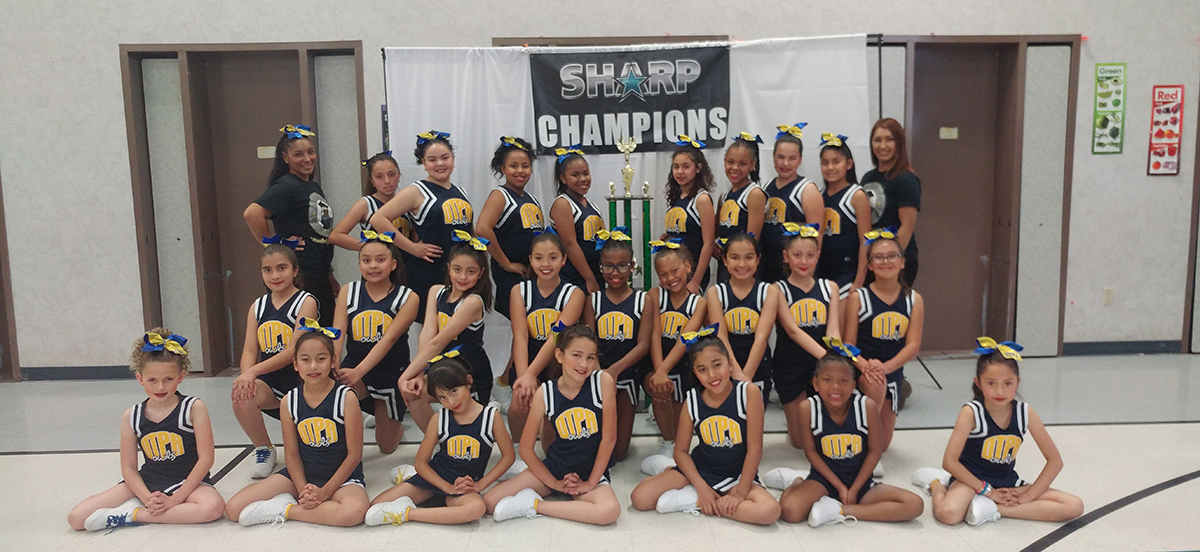 The Desert Trails Preparatory Academy cheer team are victorious again!  This year's cheer team ranged from 3
rd
 to 6
th
 graders who realized that cheer is a fun, but serious sport. Our girls learned quickly that cheer is not easy. With the help of Ms. Jazmyn, Ms. Angel, and Mrs. Vance, the girls practiced their sharp, rhythmic movements twice a week, no matter the weather. As competition day approached, the girls did not falter in their confidence and on March 17, 2018 they proved what their coaches already knew and performed their little hearts out. They were on sharp with their movements, in sync with each other, and hit all of their stunts. The girls gave full effort to get the win. Desert Trails was the ONLY elementary school competing against six other experienced dance/cheer teams and All-Star teams. So, when the SHARP officials called Desert Trails Preparatory Academy as SHARP Champions we knew we slayed the performance! Desert Trails Preparatory Academy Cheer team is a team of mighty stars shining extremely bright. Fear our bows!
OCT 31
NO COSTUMES may be worn to school
NOV 08
Harvest Festival
12:00 – 3:00; Noon Dismissal
Scholars may wear Western Wear (No costumes)
NOV 19-23
Campus is Closed for Fall Break