JUNE MEMO

FROM YOUR DIRECTOR
The end to yet another school year is rapidly approaching.  Testing season is wrapping up and our scholars as we conclude completed Common Core state testing.  Every scholar has demonstrated tremendous effort and focus and we are very proud of them. I am confident that their scores will reflect all of the learning they have accomplished this year.  This data will be shared at Coffee with the Principal next school year.
May is a full of fun activities as we end the year with a bang.  There will be staff appreciation, fieldtrips for every grade level, school-wide field day, promotion ceremonies, class parties and awards.  I encourage you to mark your calendars now for all of the upcoming excitement.
As we break for summer, I would like to encourage everyone to remember to keep reading every day, practice your math facts, rest, and have a great time with family and friends.  Back to School Night will be Monday, July 16th and our first day of school for the 2018-2019 school year will be Tuesday, July 17th.
It has been a wonderful school year with each and every one of you.   Have a blast this summer and see you soon!
DTPA CHEER TEAM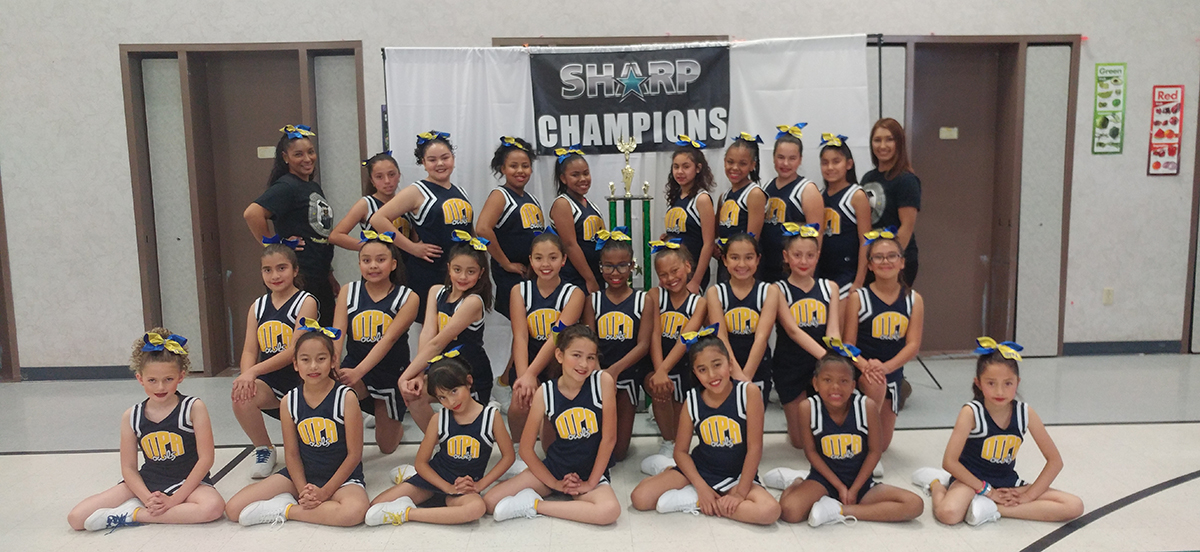 The Desert Trails Preparatory Academy cheer team are victorious again!  This year's cheer team ranged from 3
rd
 to 6
th
 graders who realized that cheer is a fun, but serious sport. Our girls learned quickly that cheer is not easy. With the help of Ms. Jazmyn, Ms. Angel, and Mrs. Vance, the girls practiced their sharp, rhythmic movements twice a week, no matter the weather. As competition day approached, the girls did not falter in their confidence and on March 17, 2018 they proved what their coaches already knew and performed their little hearts out. They were on sharp with their movements, in sync with each other, and hit all of their stunts. The girls gave full effort to get the win. Desert Trails was the ONLY elementary school competing against six other experienced dance/cheer teams and All-Star teams. So, when the SHARP officials called Desert Trails Preparatory Academy as SHARP Champions we knew we slayed the performance! Desert Trails Preparatory Academy Cheer team is a team of mighty stars shining extremely bright. Fear our bows!
JULY 16
Back to School Night
JULY 17
First Day of School