APRIL MEMO

FROM YOUR DIRECTOR
I hope that everyone had a wonderful Spring Break with family and friends. The entire month of April will be spent completing state and school-wide assessments.  Scholars in grades 3-6 will be taking the computer-based Common Core test, CAASPP.  In addition, 5th grade will be taking the California State Science Test and Physical Education assessment. Grades TK – 6th will also be taking their final round of the computer-based i-Ready test that they have taken throughout the school year, to measure this year's growth.
To help your scholar be as successful as possible on all of their assessments please make sure that they are getting a good night's sleep, eating breakfast, and arriving to school on-time every day. Each of them have worked very hard throughout the school year, we want to ensure that they have this wonderful opportunity to show how much they have learned.
FUNDRAISING
Our first Jog-A-Thon was a great success!  Everyone had a wonderful time getting out and running.  Most scholars were able to complete an entire mile within their 20 minutes.  Great job everyone, and thank you families for all of your support this school year.
Also, please continue to collect and turn in your Box-Tops.  This is an ongoing fundraiser.
PREPARING FOR TESTING AT HOME
DTPA CHEER TEAM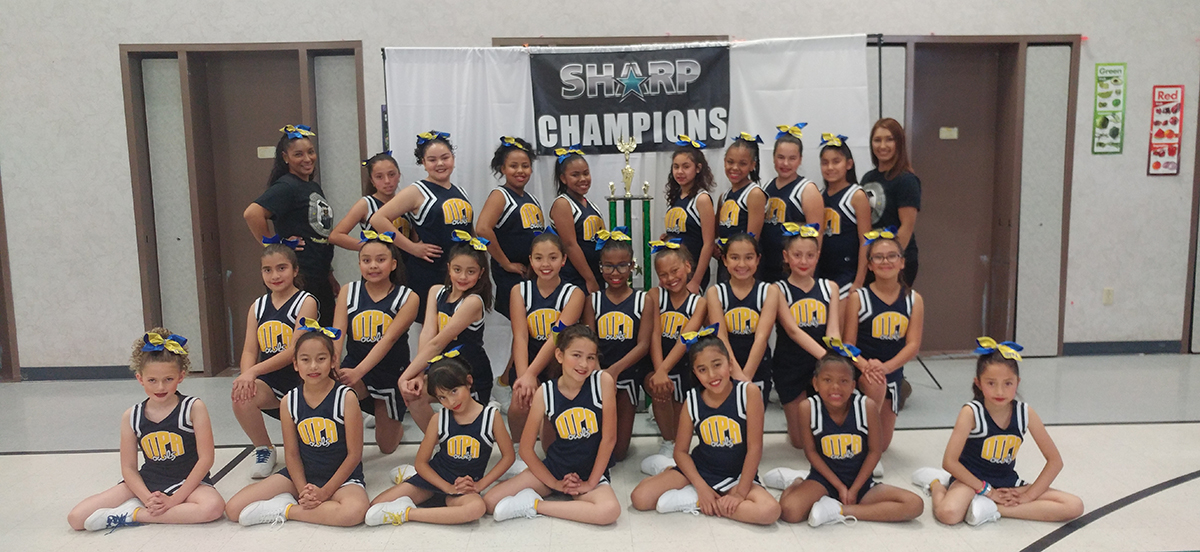 The Desert Trails Preparatory Academy cheer team are victorious again!  This year's cheer team ranged from 3
rd
 to 6
th
 graders who realized that cheer is a fun, but serious sport. Our girls learned quickly that cheer is not easy. With the help of Ms. Jazmyn, Ms. Angel, and Mrs. Vance, the girls practiced their sharp, rhythmic movements twice a week, no matter the weather. As competition day approached, the girls did not falter in their confidence and on March 17, 2018 they proved what their coaches already knew and performed their little hearts out. They were on sharp with their movements, in sync with each other, and hit all of their stunts. The girls gave full effort to get the win. Desert Trails was the ONLY elementary school competing against six other experienced dance/cheer teams and All-Star teams. So, when the SHARP officials called Desert Trails Preparatory Academy as SHARP Champions we knew we slayed the performance! Desert Trails Preparatory Academy Cheer team is a team of mighty stars shining extremely bright. Fear our bows!
APR 30
No School
Snow Day
MAY 07-11
Teacher Appreciation Week
MAY 10
Percussion & Band Recital 5 pm MPR
MAY 11
Super Hero Day – Free Dress, NO COSTUMES
MAY 15
Battle of the Books 5 pm DTPA MPR
MAY 16
6th Grade Field Trip
MAY 17
3rd – 5th Field Trip
MAY 18
Parent Appreciation Day 8:30 – 11am
MAY 21-25
Noon Dismissal All Week
MAY 22
Spring Concert @ DTPA
8:30 – 9:30 TK-2nd
10:30 – 11:30 3rd – 6th

(Best, Fancy Spring Attire)
MAY 24
Kinder Promotion 8:30 am
6th Grade Promotion 10:00 am
MAY 25
Last Day of School
Awards and Report Cards
Free Dress