APRIL MEMO

We hope that everyone had a wonderful Spring Break with family and friends and has returned to school well rested.
The month of April at DTPA will be spent completing state and school-wide assessments.  Scholars in grades 3rd – 6th will be taking the computer-based Common Core test known as the California Assessment of Student Performance and Progress or CAASPP.  In addition, 5th grade will be taking the California State Science Test. Grades TK – 2nd will also be taking their final round of the computer-based i-Ready test and other benchmark assessments that they have taken throughout the school year, to measure this year's overall growth.
To help your scholar be as successful as possible on all of their assessments please make sure that they are getting a good night's sleep, eating breakfast, and arriving to school on-time every day. Each of them have worked very hard throughout the school year and we want to ensure that they have this opportunity to show how much they have learned.
MAY MEMO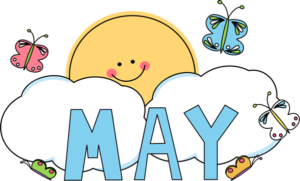 May 1 – 2nd Grade Field Trip
May 8 – 12th – Teacher Appreciation Week
May 12th – Super Hero Day – Scholars may wear Super Hero T-Shirts and accessories.  NO COSTUMES OR MASK
May 16 – Battle of the Book at DTPA 5 – 7 pm
May 17 – 3rd Grade Field Trip
May 18 – Parent Palooza (Time to TBD)
                 4th Grade Field Trip
May 19 – Field Day 8:30 am
May 23 – Spring Concert at DTPA 9 am
May 24 – Kinder Graduation at 8:30 am, 6th Grade Graduation at 10 am
May 25 – Classroom Award Ceremonies (Time TBD)
                 Free Fancy Dress
                 Last Day of School
Back to School Night is July 17th 5-7
First Day of School is July 18th – 8 am – 12 pm
JULY 17
Back to School Night
5-7pm
JULY 18
First Day of School
8am-12pm