AUGUST MEMO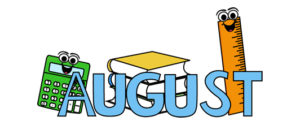 WELCOME BACK
Greetings DTPA family!  Welcome back to school.   Our goal at Desert Trails Preparatory Academy has always been to promote academic achievement.  In addition, we strive to provide students with opportunities for personal growth and prepare them for a bright and successful future.  It is truly an honor to be in our fifth year, continuing to provide excellence to our community.
To our families returning, thank you for choosing DTPA as the place to educate your children.  To our new families, welcome!  There is so much to look forward to this year.  We will be continuing with our rich, classical educational program, placing a strong focus on mathematical reasoning, literacy/vocabulary development and higher-order thinking.  We will also be expanding our technology software to include Mentoring Minds online learning and STEM aligned computer coding to our enrichment activities.
The teachers, staff and administration are looking forward to working with you this school year.  As a parent, you are your child's primary educator.  If you did not get a chance to meet your child's teacher at Back to School Night, please take a moment to introduce yourself.  The parent-teacher relationship is vital to your child's success.

SAFETY PLAN
The safety of the scholars attending Desert Trails Preparatory Academy is of the highest priority.  The administration, teachers, and staff have participated in extensive trainings in order to prevent and protect the lives of the children on our campus.  Therefore, we would like to ask parents to comply with the safety measures being instilled for the 2017-2018 school year.  This includes parent drop-off and parent volunteer procedures.
In order to safeguard our campus, we need to be aware of all adults on campus at all times.  Therefore, we are asking that parents drop their scholars off to school in a timely manner so that they are not tardy.  If your scholar will be tardy, you must come into the office to receive a tardy slip and your scholar will be escorted to class by a member of our office staff (if necessary).  All parents must be heading back to the front office by 8:05 a.m.  If you will be volunteering in the classroom, we ask that you drop your scholar off, return to the office to sign in and receive a nametag.  All volunteers and guest on campus must have a nametag on at all times.  In addition, volunteers are only allowed on campus for two hours per day.
If you would like to volunteer, be sure that you have completed the parent volunteer form in the front office. After you have been approved, you may schedule a time to volunteer with your child's teacher.  Parent volunteering will begin Monday, August 7th.
We would like to say thank you in advance for complying with these safety measures.
AUG 4
Fundraiser Kickoff
Spirit Day
AUG 17
Fundraiser Ends

Picture Day
Mandatory dress code
AUG 21-23
Dentist On Campus
SEP 6
Fundraiser Distribution
Afterschool (3:00 – 4:15 pm)