DTPA NEWS
July 23rd – First Full Day of School

July 27th – School in Session – Dismissal at 12 pm

August 3rd – School in Session – Dismissal at 12 pm

August 10th – No School in Session
JULY MEMO

FROM YOUR DIRECTOR
WELCOME BACK
Welcome back to a new school at Desert Trails Preparatory Academy.  We are so excited to have you all back and are looking forward to the best year yet!  This year brings a fresh start for our scholars and our staff.  We are so delighted that you are part of our amazing learning community.  We welcome and value your positive energy and dedication to excellence in education, and we are looking forward to working with you and your children.  This will certainly be a productive school year as our skilled and devoted teachers and staff have already begun planning and preparing for your child.  Just as you as a parent play the most important role in caring for your children, we too are a caring community with the common goal of nurturing, caring for and promoting high-level learning for your child.  So we say thank you for choosing DTPA as your child's school.  We are truly grateful to have you with us for the 2018-2019 school year.
DTPA CHEER TEAM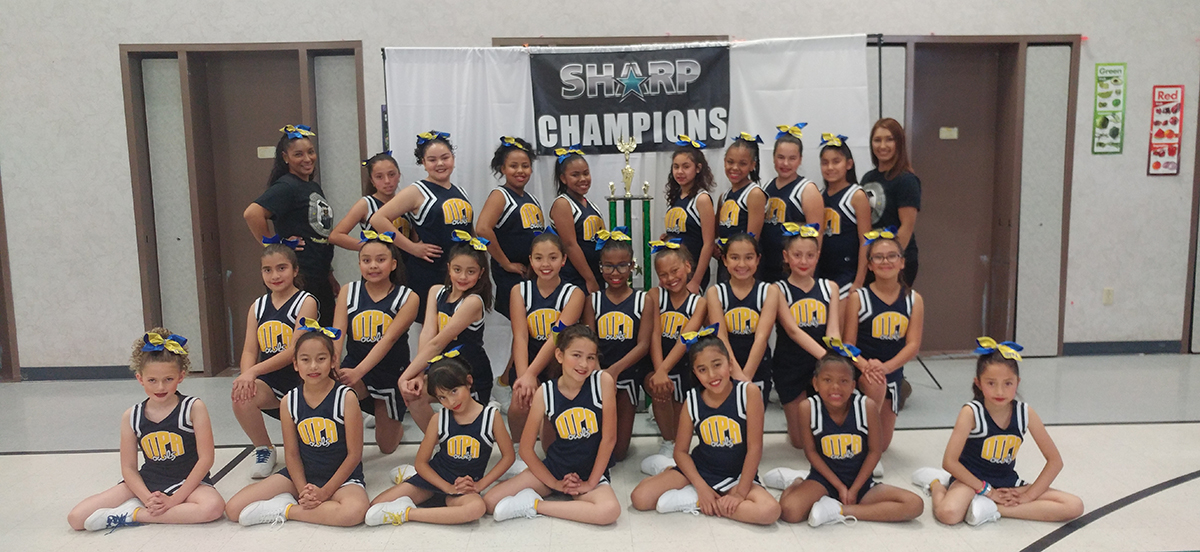 The Desert Trails Preparatory Academy cheer team are victorious again!  This year's cheer team ranged from 3
rd
 to 6
th
 graders who realized that cheer is a fun, but serious sport. Our girls learned quickly that cheer is not easy. With the help of Ms. Jazmyn, Ms. Angel, and Mrs. Vance, the girls practiced their sharp, rhythmic movements twice a week, no matter the weather. As competition day approached, the girls did not falter in their confidence and on March 17, 2018 they proved what their coaches already knew and performed their little hearts out. They were on sharp with their movements, in sync with each other, and hit all of their stunts. The girls gave full effort to get the win. Desert Trails was the ONLY elementary school competing against six other experienced dance/cheer teams and All-Star teams. So, when the SHARP officials called Desert Trails Preparatory Academy as SHARP Champions we knew we slayed the performance! Desert Trails Preparatory Academy Cheer team is a team of mighty stars shining extremely bright. Fear our bows!
JULY 23
First Full Day of School
JULY 27
School in Session
Dismissal at 12 pm
AUG 03
School in Session
Dismissal at 12 pm
AUG 10
No School in Session